FOR IMMEDIATE RELEASE
Contact: Dave Patterson
Manager, Marketing
dave.patterson@krone-na.com
317-699-0153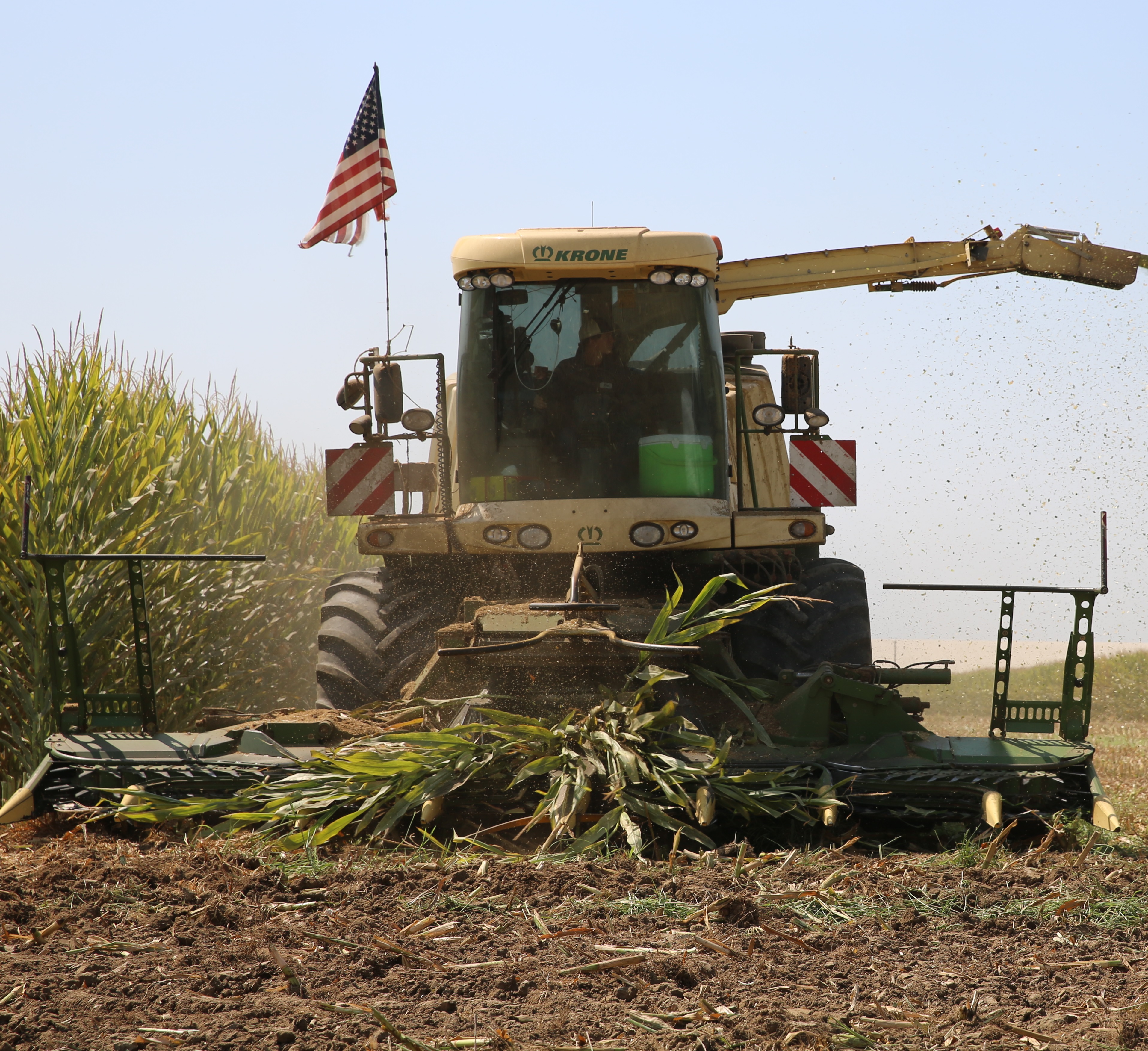 News from Krone North America
Now you can mount New Krone Forage Harvester Heads on competitive choppers!
Memphis, TN: Here's good news for ALL forage harvester owners. Krone introduces New Adapter Kits for installing new Krone forage harvester heads on competitive choppers. So even if you do not own a Krone forage harvester, you can enjoy forage-quality-improving benefits from the industry-leading Krone forage harvester heads.
"Superior forage quality starts with the design and performance of the header. Many farmers have already heard from other farmers that the Krone headers are better-designed to help lead to a better quality of forage coming out the spout," says Brent Raines, Forage Harvester Product Authority for Krone. "With this new Krone Head Adapter Kit for new Krone heads, all farmers can get that improved forage quality, even if they do not yet own a Krone chopper."
Farmers were asked about Krone heads.
Theo VanderMeulen, harvesting manager of Capstone Ranch, Madera, California:
"The Krone corn head is a big advantage…the accuracy of your length of cut starts there because its feeding in uniform…opposed to competitors' machines, where you see the stalk feeding in all different directions."
Jon Orr, owner of Orrson Customer Farming, Applecreek, Ohio
"In corn, the Krone Easy Collect Head feeds the stalk in butt first. That's where forage quality starts. The Krone head does a great job."
Krone Forage Harvester heads are designed with Cutting Edge™ forage harvesting advantages:
Exclusive Krone corn head design (EasyCollect) feeds the crop consistently into the intake—butt-end first—helping deliver accurate length of cut and Cutting Edge™ Forage Quality.
Low-maintenance, cam-less pick-up (EasyFlow) provides consistent crop flow and is infinitely variable so you can adjust to all crop conditions and ground speeds.
Krone heads are horsepower-efficient and low-maintenance.
See your Krone dealer, or visit www.krone-na.com for more information.